Arkevent has sold thousands of tickets for various events up and down the UK. It is a self service portal where users can create their events online in a few clicks and set up various tickets types and prices. The money for the ticket sales goes directly into the event organisers stripe account.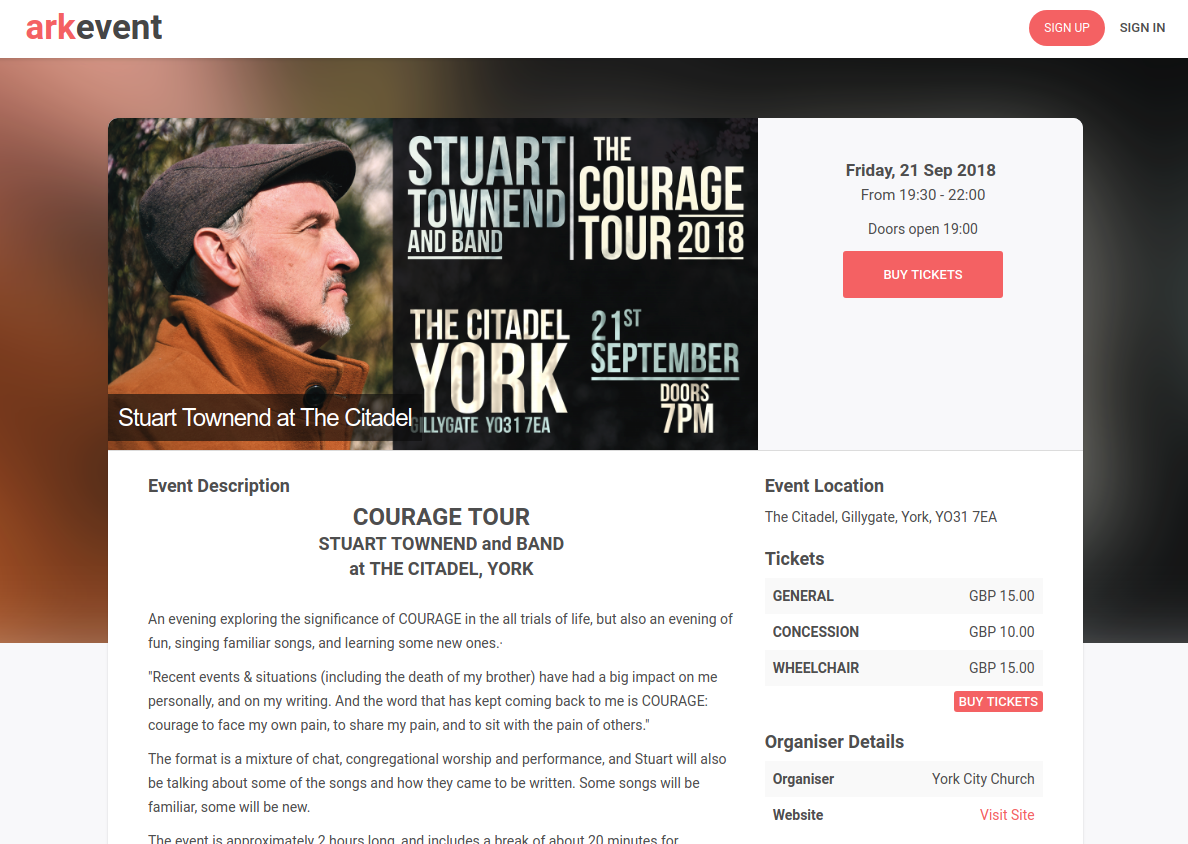 What started as a small project has built in to a self sustaining online ticketing solution which is supporting multiple businesses in the UK to manage their events and tickets sales online. The list of features has grown over the years to accomodate more and more complicated set-ups including add-on tickets, managing car parks and QR and bar code readers.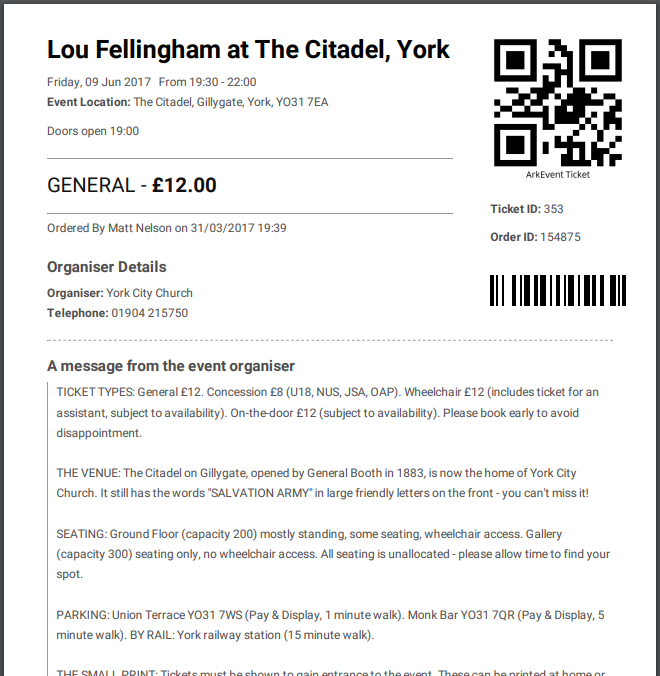 Mobile friendly
Some ticketing systems are archaic. Arkevent is easy to use on any device, and simply has a two step buying process for it's customers.
Awesome support
Fully supported by Silverark. We are happy to help set up events, and are on the end of the phone if needed.
Solid and Secure
We use the latest techology to ensure the service is secure. All card processing is handled and stored by Stripe.
Easy to use
Create an event, attach your stripe account and start selling tickets to your event in 10 minutes!
Customisable
We have a ton of options to ensure our clients can sell tickets to any sort of event. We are happy to add features too.
Dashboard
Clients can see their ticket sales, total raised, costs and fees and issue refunds all from a simple, easy to use dashboard.